Welcome!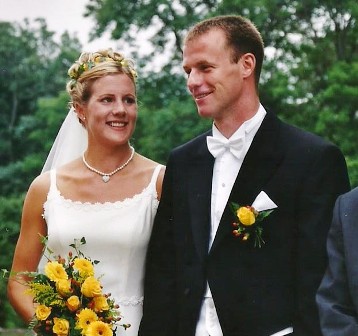 Log In | Register for a User Account
Very welcome to the genealogy pages of Flemming Rossen and Jenny Louise Andersson! We have been married since 21st of July 2001 and to give our 3 danish-swedish children a better understanding of their family history, Flemming started researching his family in 2013. Later on he added Jenny´s family history. So far it has been an exciting outcome with new connections to family members in USA, Australia, Germany and of course Denmark and Sweden. Best of all is that new interesting stories, persons are discovered now and then. Feel free to have a look at our family trees. And please have a look at the more then 3500 pictures, documents, headstones etc. that have been added so far. Much more to come! We try to keep this page alive by adding as much media as possible. If you have something to contribute with or have found some common person, don´t hesitate to contact us! Picture in the upper left corner shows Flemming´s great grandparents Jens Andersen Rossen and Christine Margrethe Nielsen and their children. The boy standing to the far left is Niels Rossen, grandfather of Flemming
Contact Us

If you have any questions or comments about the information on this site, please contact us. We look forward to hearing from you.